Dr. Jeffrey Swetnam graduated from Richmond High School in Missouri with aspirations for medical school. He attended the University of Missouri at Kansas City School of Medicine where he received his Bachelor of Arts and medical degrees.
He then completed an internship and residency in general surgery at the Tulane School of Medicine in New Orleans. He served as chief resident there and as the acting clinical director of Charity Hospital in New Orleans. He practiced general and peripheral vascular surgery in Missouri and Tennessee for the last 20 years.
Q: When you were a child, did you know you wanted to be a doctor? If not, what did you aspire to be?
A: I wanted to be a doctor since I can remember.
Q: What were you like as a high school student?
A: As a high school student I played on the football team, ran on the track team, and played drums in a rock band. It was a fun time with no major trauma. I would go back again without hesitation! I probably was not the most popular, but I was fortunate to not be the least.
Q: Why did you choose cosmetic surgery?
A: I have had an interest in aesthetics for my entire medical career. When doing general and vascular surgery, my scars were always the best-looking. Over the years, that interest drove me to start doing injectables and fillers, then laser services. After several years and many requests for more advanced cosmetic work, I was in a position to take the time to do a fellowship in cosmetic surgery, I applied and was accepted.
Q: What are you passionate about, and what motivates you?
A: In a nutshell, I like to work, and I really enjoy people. I enjoy getting to know my patients, and I also like to help them achieve happiness with their appearance, and that is what cosmetic surgery is all about. I am passionate about doing my best to make my patients happy. It does not always work, but not for lack of trying.
Q: Who do you consider your greatest mentor, and/or who do you attribute your success to?
A: My greatest mentors are my parents. They taught me to work hard, and I believe hard work is the most important part of a successful career. Many shortcomings can be minimized by hard work.
Q: What do you like to do when you're not working?
A: I like to play golf. I also like playing music. I am a drummer and have been since age 12 or so. I like working around the yard and travel as well.
Q: What do you consider a struggle in maintaining a healthy lifestyle?
A: Not eating too much cheese cake.
Q: What's one interesting fact about yourself?
A: I'm a pilot and a drummer.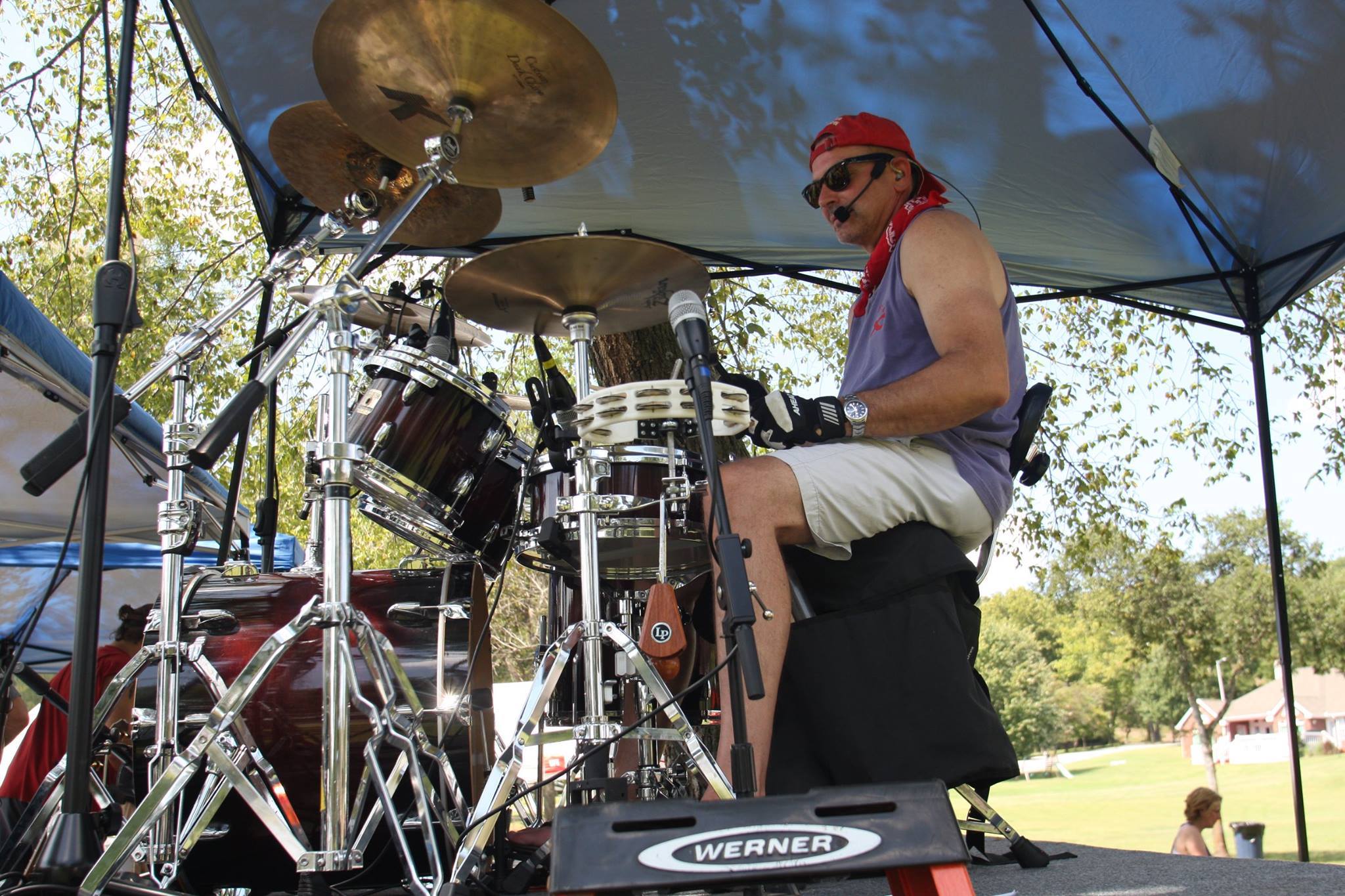 Q: What are a few of your favorite things about Northwest Arkansas?
A: Weather is great and countryside is beautiful…..what's not to like??
Q: How did you and your wife meet?
A: Janet was a nurse at Charity Hospital in New Orleans. She graduated from nursing school at Charity and was raised in Jeanerette, Louisiana. We initially met in a bar off of St. Charles Ave. that is no longer there and dated on and off until we were married at the end of my residency.
He and his wife Janet have relocated to the Fayetteville community. He is a fellow of the American College of Surgeons and a fellow of the American Academy of Cosmetic Surgery.
Swetnam is passionate about music, and in his spare time he plays the drums and is a backup vocalist in the band known as Exit 34. If you are interested in learning more about his band, follow them on Facebook.