Dr. Jeffrey Swetnam's interest in medicine began in high school. He graduated from Richmond High School in Missouri with aspirations for medical school. He attended the University of Missouri at Kansas City School of Medicine (six-year medical program), where he received his Bachelor of Arts degree and medical degree.
Dr. Swetnam is a triple board certified cosmetic surgeon. He is certified by the American Board of Cosmetic Surgery, and the American Board of Surgery in both General Surgery and Vascular Surgery.
Please call us at 479-966-4174 to schedule an appointment,
or you can request a consultation online.
Consultations are complimentary.
Summary
Name
Website
Job Title
Address
3632 Johnson Mill Blvd, Suite 105

,


Springdale

,

AR

,

72762
Post-Doctoral Training
After medical school, Dr. Swetnam completed an internship and residency in general surgery at the Tulane School of Medicine in New Orleans.
He served as chief resident there and as the acting clinical director of Charity Hospital in New Orleans. He practiced general and peripheral vascular surgery in Missouri and Tennessee for the last 20 years.
Premier Cosmetic Surgery Training
Patient demand and an interest in cosmetic surgery began to increase and fellowship training in cosmetic surgery was imperative. In 2006 Dr. Swetnam was accepted to one of the premier cosmetic surgery programs in the country with Dr. Angelo Cuzalina and Dr. James Koehler in Tulsa, where he trained in 2007. He then joined their practice and also worked out of Face and Body Medical Aesthetics until 2011. He trained in modern vein surgery in Birmingham, Alabama with Dr. John Kingsley, adding to his current vein experience. During the time at Tulsa Surgical Arts and Face and Body, he practiced general surgery, full body cosmetic surgery and started the Oklahoma Vein Center – providing extensive modern vein therapy.
More about Dr. Swetnam

Hear Dr. Swetnam discuss his surgical training and see why he is so passionate about cosmetic surgery.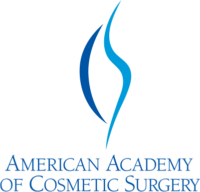 Dr. Swetnam relocated to the Fayetteville community in 2015 and opened a new office in Northwest Arkansas in 2021. He is honored to be a trusted cosmetic surgeon serving women and men throughout Northwest Arkansas.

Dr. Swetnam is a fellow of the American College of Surgeons and a fellow of the American Academy of Cosmetic Surgery.
Request a Consultation
We continue to offer complimentary consultation appointments. It couldn't be easier to start your cosmetic journey!
Summary
Name
Website
Job Title
Address
3632 Johnson Mill Blvd, Suite 105

,


Springdale

,

AR

,

72762
Summary
Name
Website
Job Title
Address
3632 Johnson Mill Blvd, Suite 105

,


Springdale

,

AR

,

72762