Dr. Jason Stubbs is a triple board certified cosmetic surgeon. He is certified by the American Board of Cosmetic Surgery, the American Board of Facial Plastic and Reconstructive Surgery, and the American Board of Otolaryngology – Head and Neck Surgery.

Prior to acceptance into medical school, Dr. Stubbs attended Evangel University where he majored in biology and played college basketball and golf. While completing his undergraduate degree, he had the privilege to play for the 2002 NAIA I National Championship basketball team. During his tenure as a college athlete, he was also awarded Academic All-American honors. In 2007, he completed his doctorate at Pikeville College School of Osteopathic Medicine in Kentucky.
Please call us at 479-966-4174 to schedule an appointment,
or you can request a consultation online.
Consultations are complimentary.
Summary
Name
Website
Job Title
Address
3632 Johnson Mill Blvd, Suite 105

,


Springdale

,

AR

,

72762
Education & Training
During medical school, Dr. Stubbs earned the President's award for the medical student with the best clinical skills. After medical school, he completed a specialty tract internship through Oklahoma State University in 2008. He then completed his Otolaryngology Head and Neck Facial Plastics Residency through Oklahoma State University in 2012. The following year, he completed a General Cosmetic Fellowship at the Body Sculpting Center in Scottsdale, Arizona through the American Academy of Cosmetic Surgery in Scottsdale, Arizona.
"I often get asked why I choose to do cosmetic and plastic surgery. The reason I went into this field of surgery is because I truly enjoy it. I love seeing the joy on my patients' faces after they receive the outcomes they've been seeking. I believe that by refining the thing that makes you the most self conscious, I can be an instrument to empower you to be a better you. I want you to have the confidence to take that next step towards pursuing your dreams or reaching your goals."
– Dr. Jason Stubbs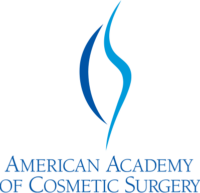 More about Dr. Stubbs
As a leading expert in his field, Dr. Stubbs has presented to his peers at national and international levels, written case studies, conducted research, and performed literature reviews. He remains abreast of current treatment and diagnostic technologies by attending national seminars and conventions and maintaining an active membership in professional organizations, such as the American Academy of Cosmetic Surgery, Associate Fellow of the American College of Surgeons, American Osteopathic College of Ophthalmology and Otolaryngology Head and Neck Surgery, and American Osteopathic Association.
Dr. Stubbs is a faith driven individual who also has volunteered his skills to cleft lip and palate medical missions in Mexico and medical missions in Honduras. His hobbies include spending time with his wonderful growing family, playing any competitive sport, including hiking, snow skiing and water sports.
We are confident that you all will love his personality, learn from his education and be satisfied with his results. We are beyond thrilled to have him in the Swetnam Cosmetic Family!
Request a Consultation
We continue to offer complimentary consultation appointments. It couldn't be easier to start your cosmetic journey!
Summary
Name
Website
Job Title
Address
3632 Johnson Mill Blvd, Suite 105

,


Springdale

,

AR

,

72762
Summary
Name
Website
Job Title
Address
3632 Johnson Mill Blvd, Suite 105

,


Springdale

,

AR

,

72762